Ravelco Vehicle Anti-Theft Device Information
It's The Most Effective Anti-Theft Device for a Reason

Installed in an easily accessible place under or flush mounted against your dashboard, the Ravelco uses a removable 16 pin plug to control the electrical connections made within your vehicle. A hidden armored steel cable protects the wires from the rear of the RAVELCO base on through to the engine compartment where all the connections are made and camouflaged. When the plug is removed from the RAVELCO, it is impossible to start the vehicle.
By attaching the plug to your keychain, you'll be effectively ensuring that your car can't start until you return to plug the Ravelco back in.
Reliability is a Must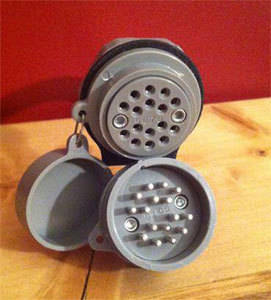 Unlike competitors' products, a Ravelco will not fail. In fact, a major selling point of the Ravelco is its superior performance against its competitors. When a competitive product fails, the vehicle on which it is installed will stall and cannot be started.
Any car dealer or anti-theft device dealer that handles these products for any length of time can tell you about the embarrassment and expense of having to retrieve a customer's vehicle.
That just won't happen with a Ravelco.
---
Ravelco Features
No vehicle has ever been stolen when a properly installed Ravelco device is on the job.
With more than 100,000 possible electronic combinations and no master plugs ever created, only you have access to your vehicle.
Ravelco prevents thieves from hot-wiring your vehicle or breaking the steering column to start your car.
The Ravelco will not affect the performance of any other device or electronic component installed in your vehicle.
It will not affect vehicle warranties.
Gasoline, diesel and hybrid engines can all be protected using the Ravelco.
Only your ignition key and Ravelco plug will allow you to start your vehicle.
Each device sold comes with a spare plug.
Each Ravelco unit is handmade and manufactured entirely in the United States.
Original owners receive a lifetime warranty.
Over four million installations made worldwide.
When you purchase a Ravelco, you'll receive two window stickers that say: "WARNING – Protected with the Ravelco anti-theft device."
The Ravelco has received a European Union Certificate of Conformity, passing all production standards (NR 3593).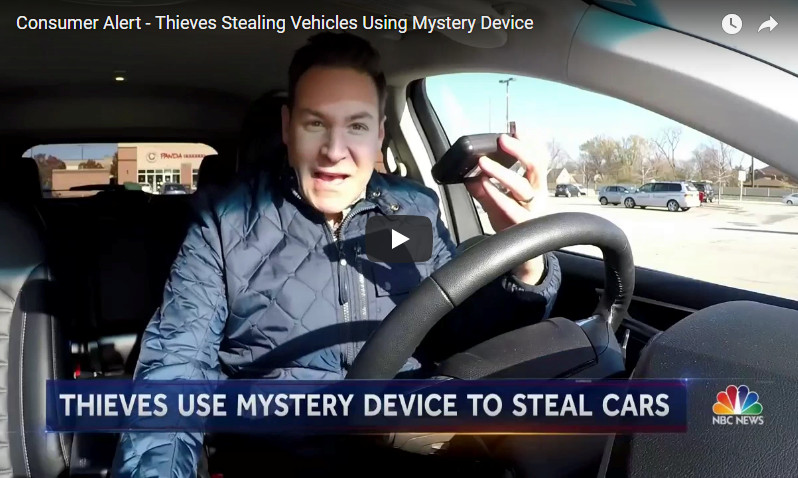 Contact Ravelco Alberta
For more information on keeping car thieves at bay, contact us today!